Children's Mental Health Week
Let's Connect | Children's Mental Health Week 2023

Dear Parents and carers
6 – 12 February 2023 is Children's Mental Health Week. The week is run by children's mental health charity Place2Be to raise awareness of the importance of children and young people's mental health. This year's theme is Let's Connect.
Human beings thrive in communities, and this connection is vital for our wellbeing, and our survival. When we have healthy connections – to family, friends and others – this can support our mental health and our sense of wellbeing. And when our need for rewarding social connections is not met, we can sometimes feel isolated and lonely – which can have a negative impact on our mental health.
Let's Connect is about making meaningful connections for all, during Children's Mental Health Week - and beyond. For Children's Mental Health Week 2023, we're encouraging people to connect with others in healthy, rewarding, and meaningful ways. Watch the video below to learn more about the theme.
We are also asking everyone to 'Dress to Express' On Thursday 9th February, we would like to invite all children, staff and parents to 'Dress to Express'.This could be through favourite colours, hairstyles, favourite sports kits, fancy dress, party clothes…whatever your child wants to wear as an expression of themselves. Be as creative as you like and parents this is your opportunity to embrace the crazy side of you!
Throughout the week the children will be having many opportunities to discuss mental health and getting involved in a range of activities to support this.
Tips for Parents
Children's Mental Health Week 2023: Let's Connect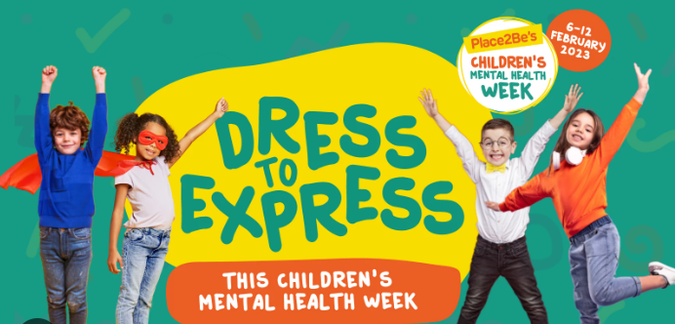 Hedgehog Class - Year 2